Celebrating National Day with a Difference –
Going Green for Singapore
31 July 2014
As a unique and heartfelt present for Singapore's 49th birthday, more than 100 of our children created models of housing estates from the 1960s to the present. This is the first time Kinderland has taken part in such an initiative, which was in line with our approach towards early childhood education to provide experiential learning opportunities for the children.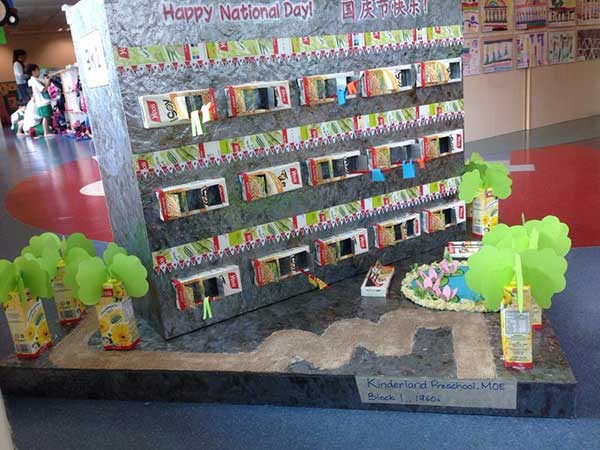 HDB flat model done by Kinderland @ Ministry of Education
6-year-olds from Kinderland Centres at Marine Parade, Ministry of Education, Ministry of Manpower and Woodlands Civic Centre took part in the Yeo's Petrabox Building Exhibition, spending a month to create five structures using recycled materials. By constructing HDB flat models representative of the decades from the 1960s to 2000s, our children discovered more about the nation's development and public housing over the years, as well as their social responsibility to recycle and care for the environment.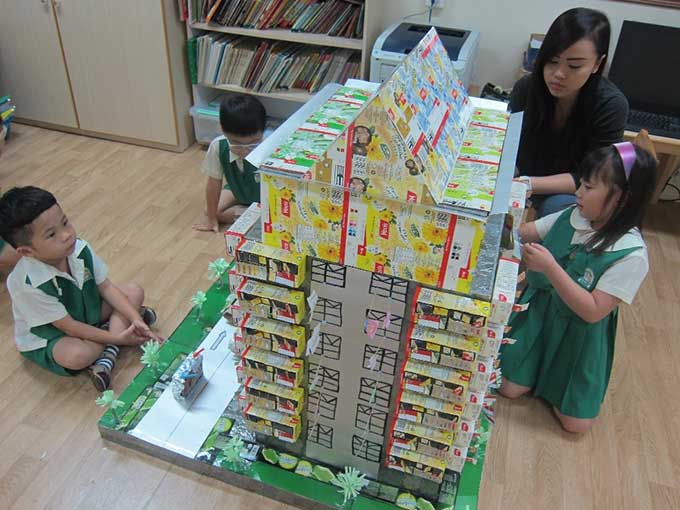 Children from Kinderland @ Marine Parade working on their HDB flat model.
With the challenge to construct HDB flat models with only recycled materials, our children learnt innovative and fun ways to reuse materials and create unique art pieces. The hands-on experience also allowed them to stretch their creativity and imagination to use materials more effectively.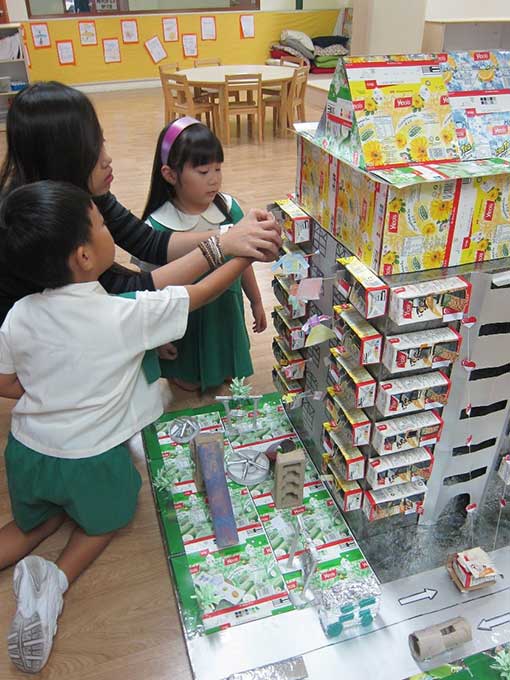 This competition also provided an opportunity for our children to work together as a team. While they had to start from scratch, they collaborated and helped each other out, bonding over the activities towards completing their mission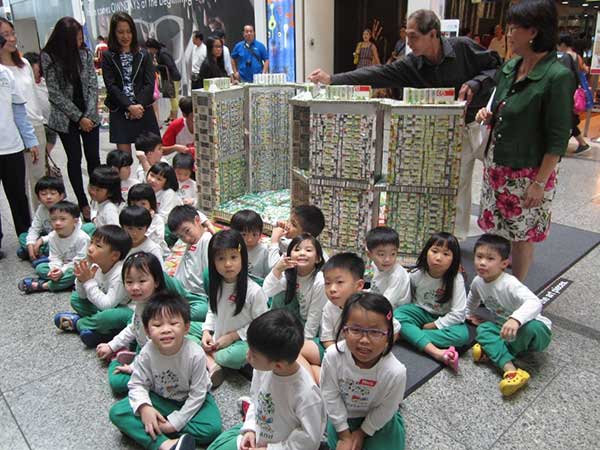 This meaningful initiative has given our children the chance to pick up positive values to care for the environment, and we are glad they had fun whilst learning about these values too.
We are glad that our children had the opportunity to pick up positive values of recycling whilst having fun at the same time, and are very proud of the exclusive art pieces they have produced.