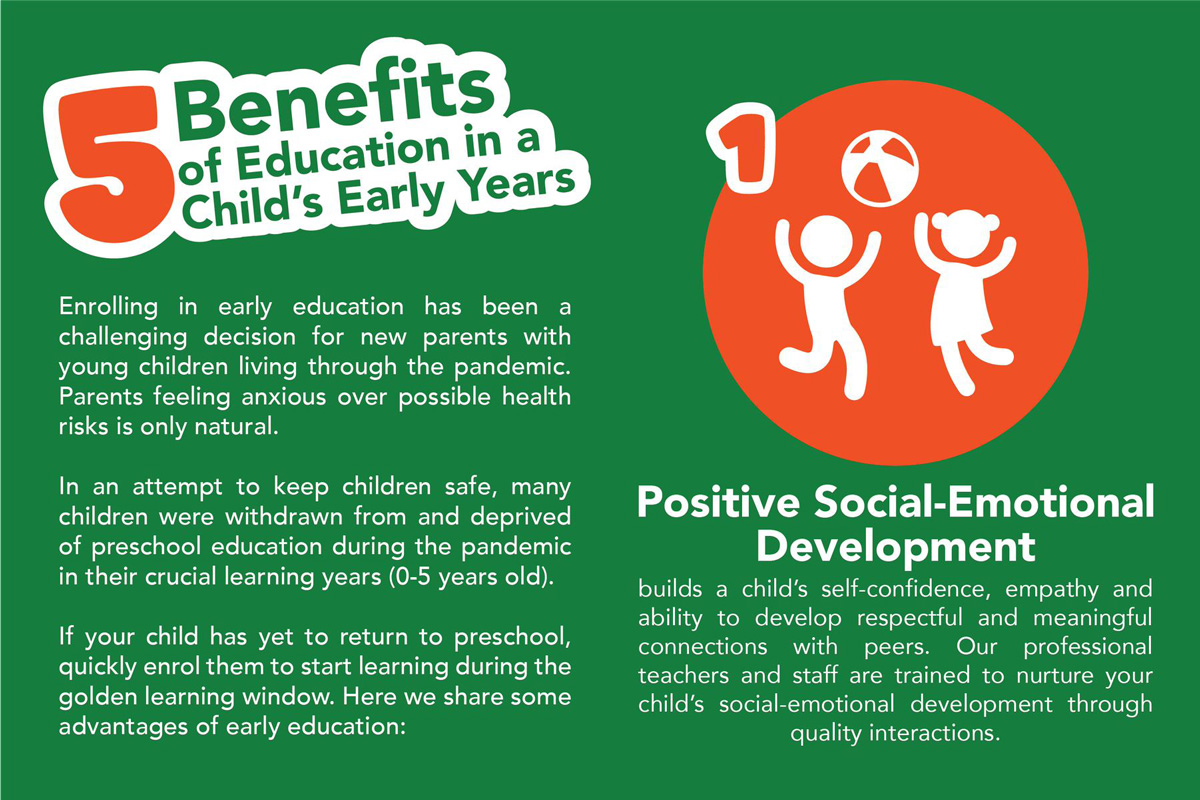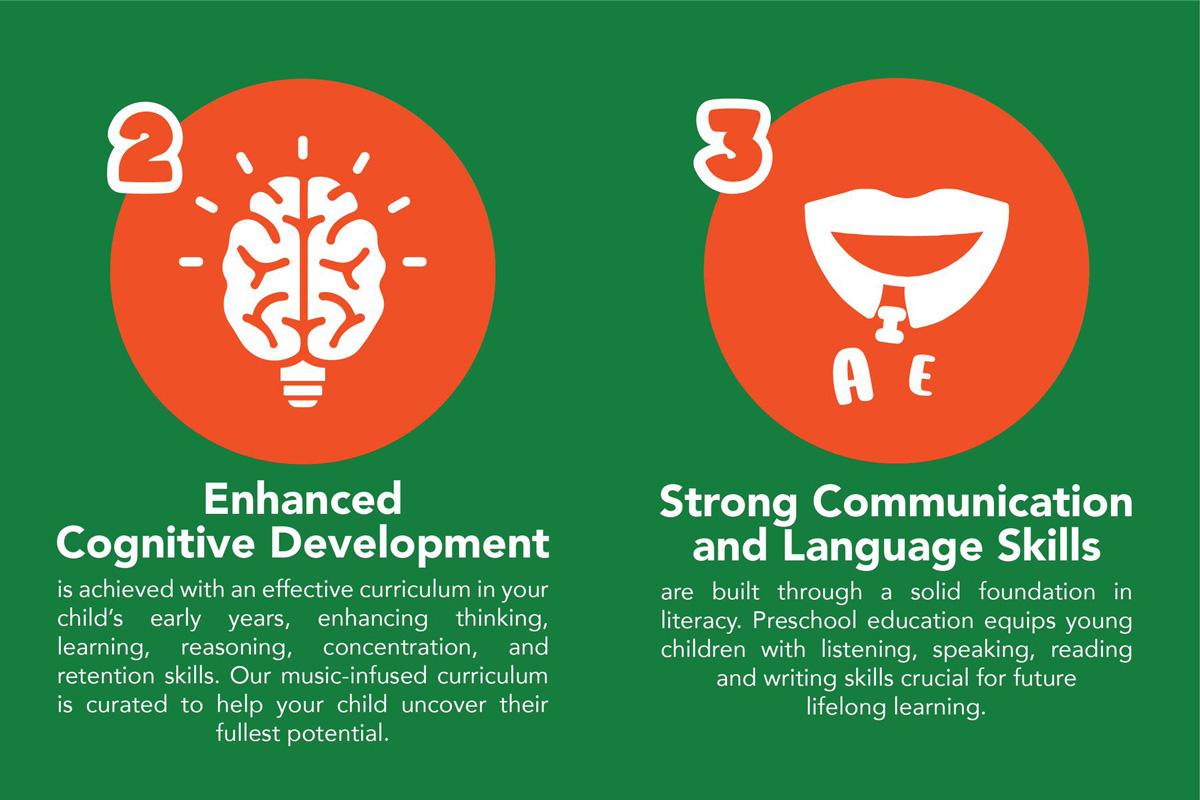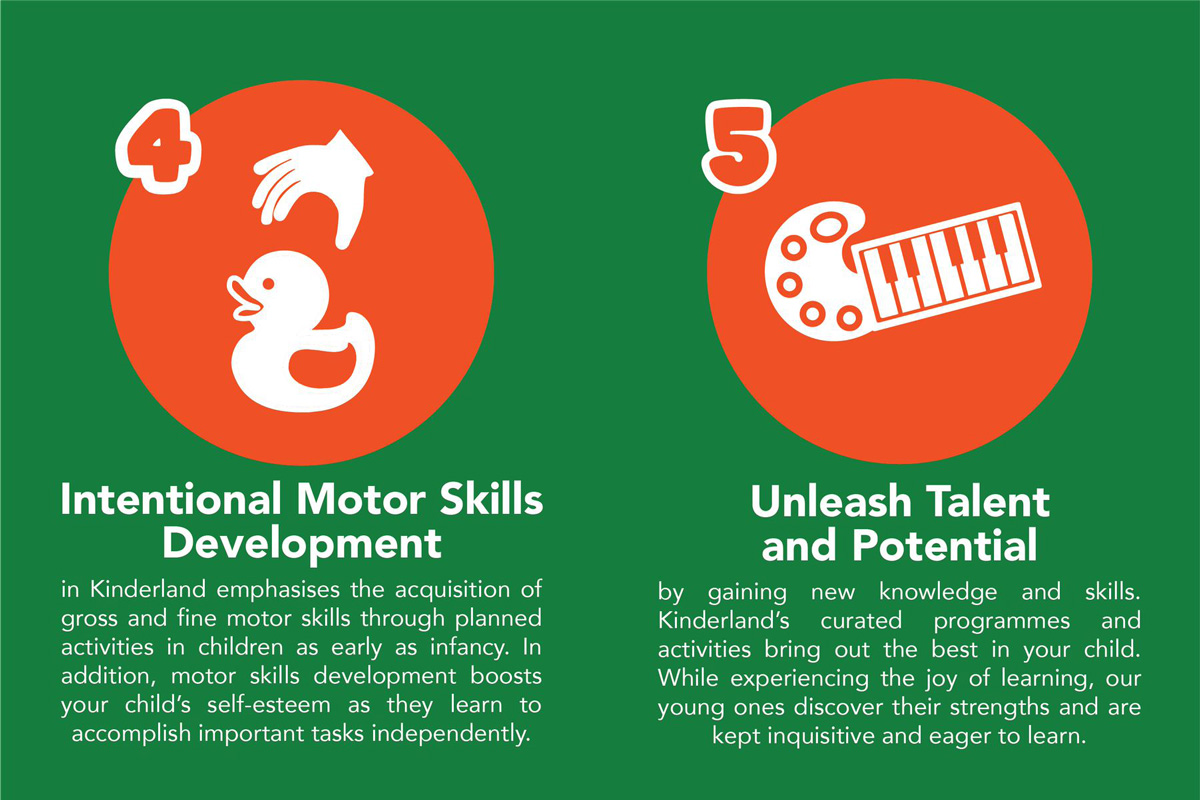 In the first five years of their lives, what we impart to our children will lead the way forward into their future. That is why Kinderland's programme stirs curiosity, cultivates care, expands capability, promotes creativity, builds confidence and above all, sharpens communication as core competencies in our children. With this philosophy in mind, we have designed our curriculum around the K.I.N.D.E.R. multi-disciplinary lands to help your inquisitive child to learn better and more.
Unleash your child's potential today!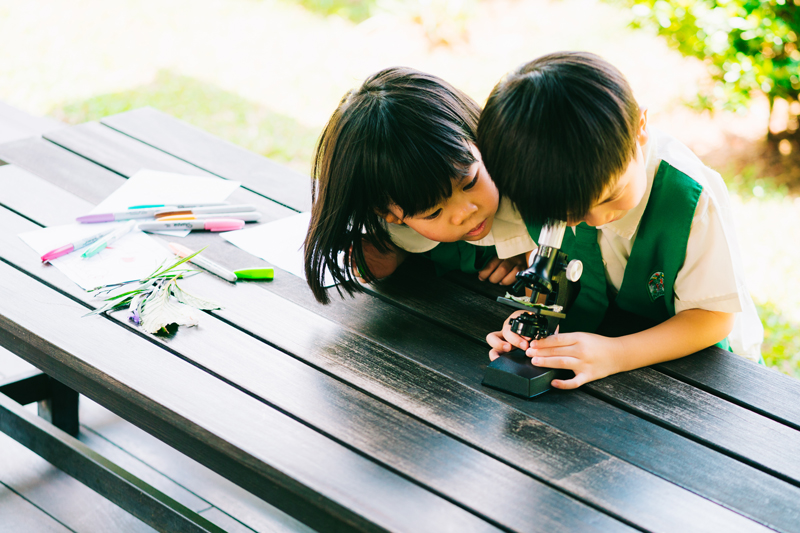 Our curious children are self-motivated critical thinkers.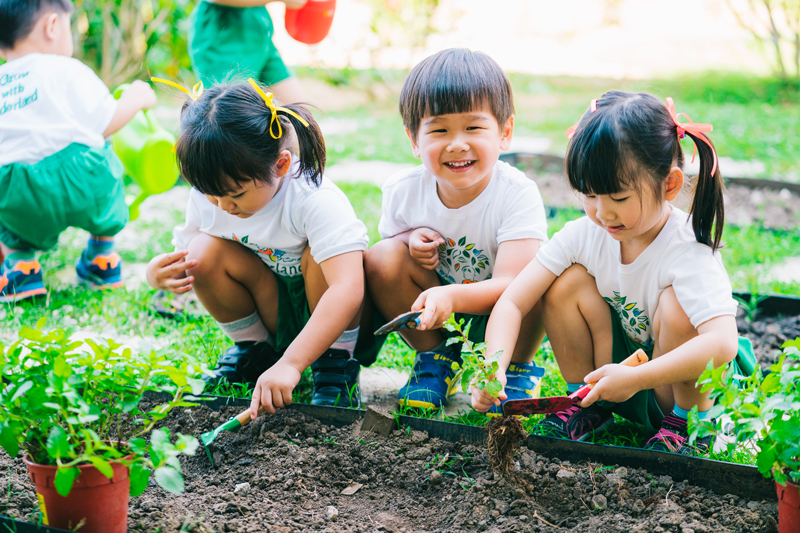 Our caring children looks beyond their own needs and have a heart for the community.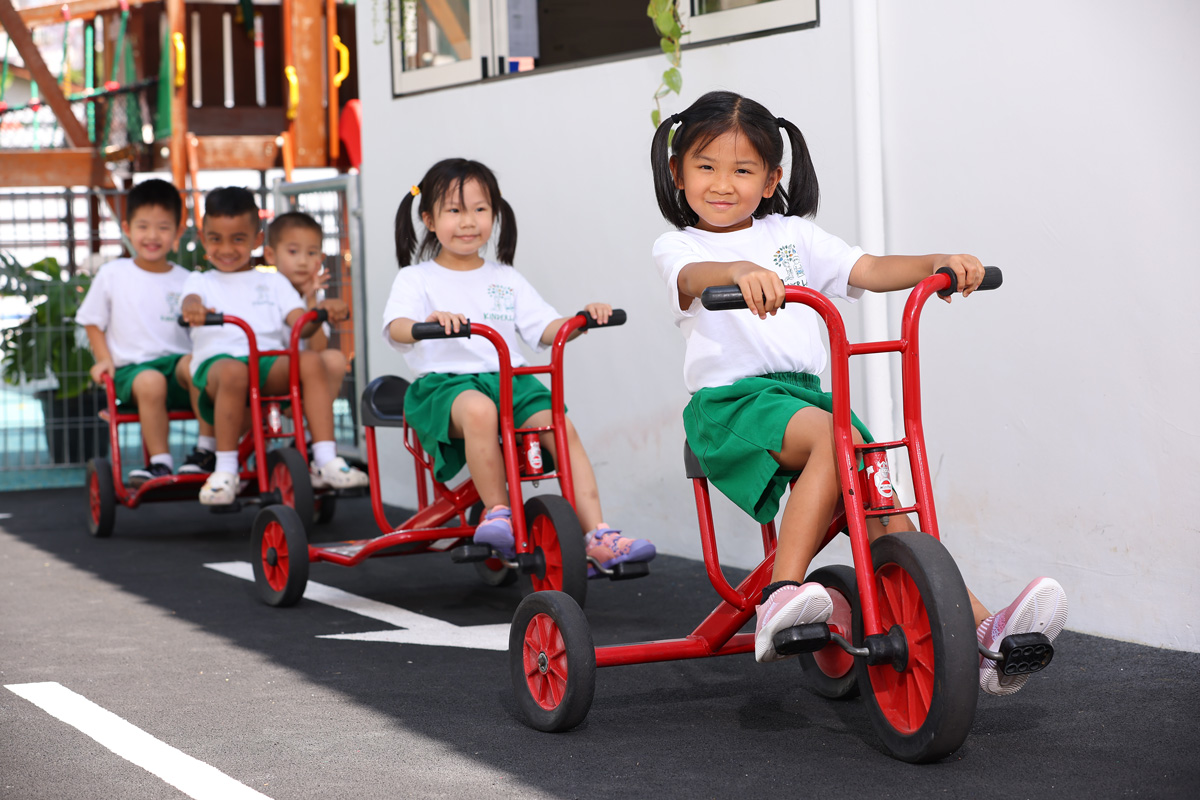 Our children are capable and independent.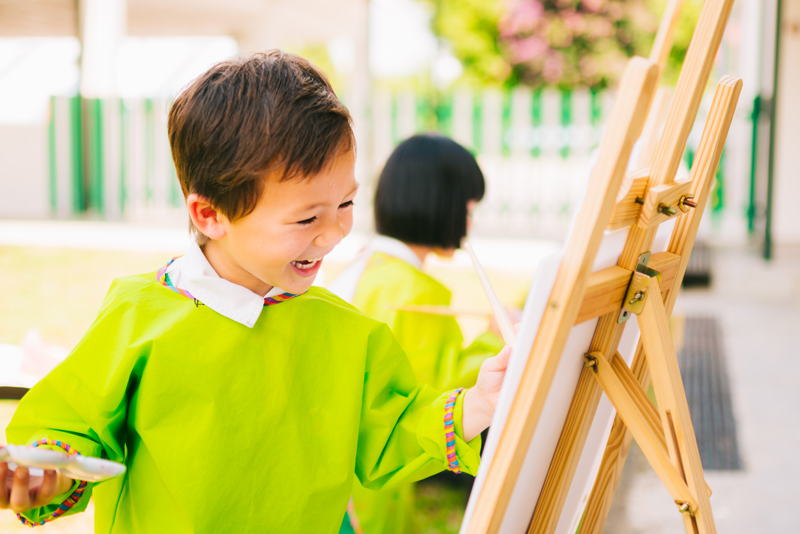 Our creative children are innovative problem solvers.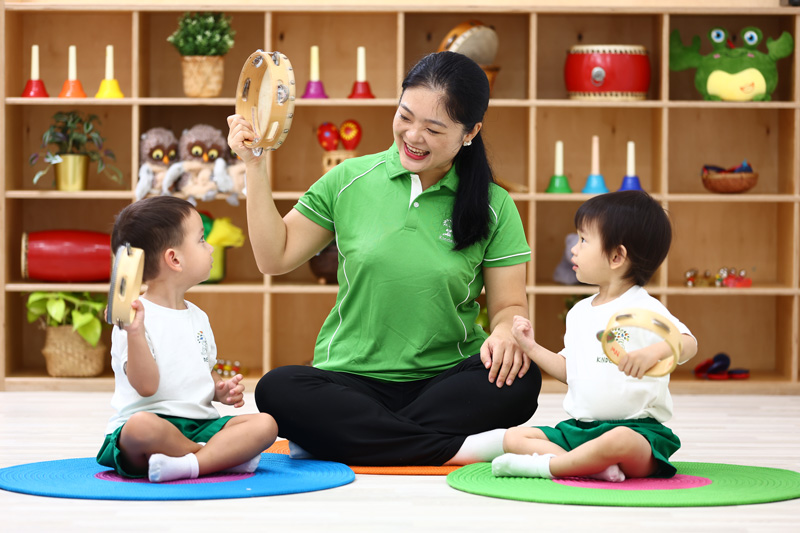 Our children are confident performers and self-assured individuals.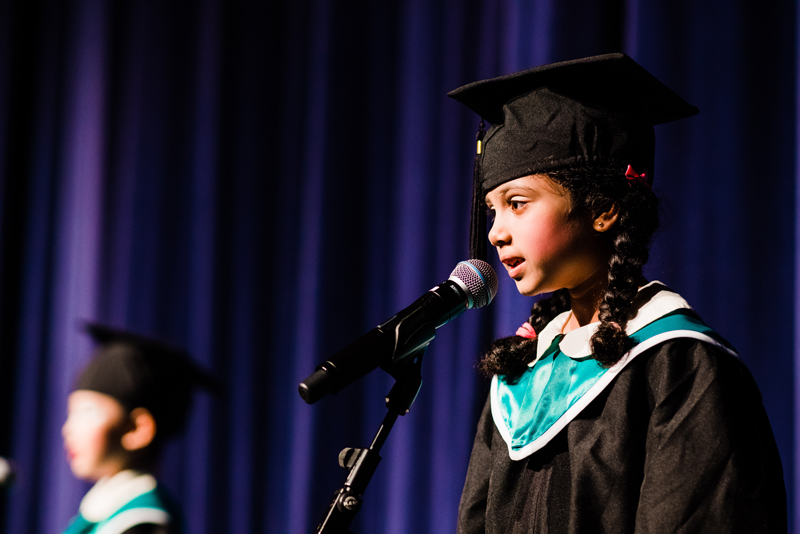 Our communicative children can strike up intellectual conversations with anyone.
Our Curriculum Specialists share how our unique
integrated Kinderland programme helps children develop holistically.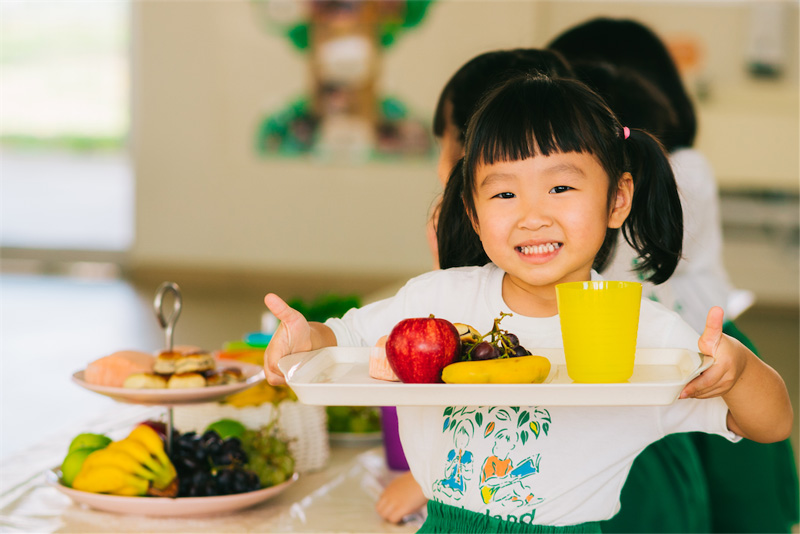 Food
We believe in stronger body, stronger mind for learning. Kinderland's in-house chef plans the menu that provides a balanced diet and sufficient nutrients for our children's growing bodies! We ensure our children absorb the right amount of nutrients for healthy growth and build strong immunity.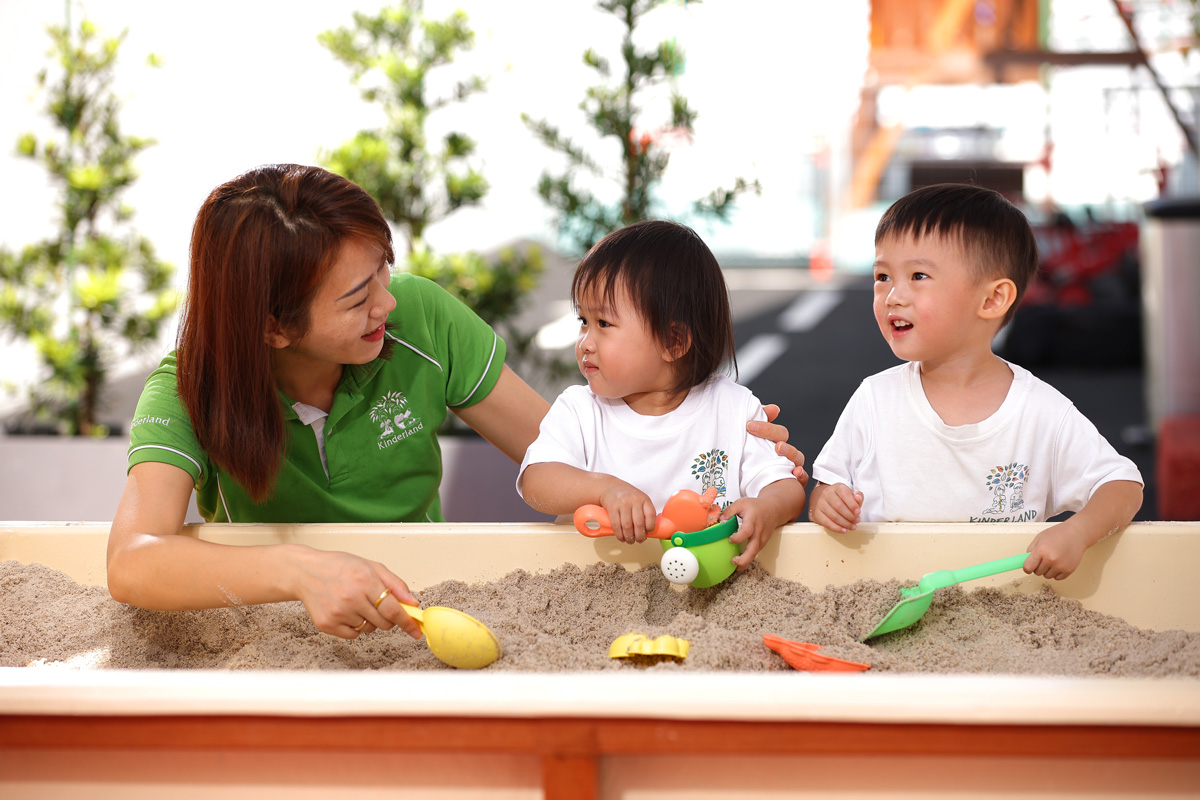 Safety
Not only are our teachers professionally trained to handle infants and young children, they are also trained in child first aid. You can rest assured that your child will be in safe hands.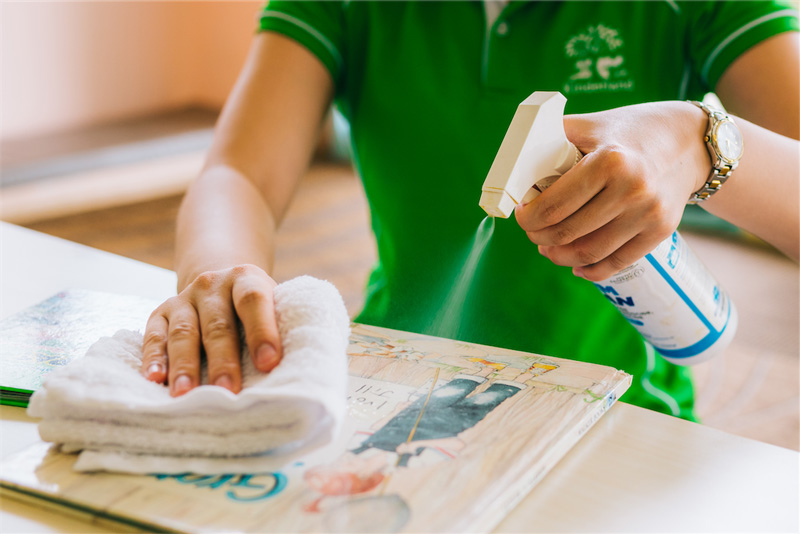 Hygiene and Cleanliness
Our preschools maintain stringent safe management measures to prevent the spread of viruses and other infectious diseases. We sanitise our premises regularly throughout the day. Our centres are equipped with air steriliser and/or air purifier and use of UV sanitisation light, all for your greater peace of mind.
HEAR FROM OUR PARENTS
After attending Kinderland (her 4th preschool), Faith has become a much more confident, cheerful & lively person, much unlike the timid, quiet & introverted girl she was before. Back then, she always seemed to look like there was something she wanted to say, but just couldn't/wouldn't (which was honestly very worrying).

Lucky for us, we found Kinderland (MOM) and I am not only thankful but also grateful beyond words to Kinderland for helping me by transforming Faith into the confident & bubbly girl that she is now. She is laughing so often and also constantly wears a smile now. ;-)
Sophie really had a fun and enriching experience in Kinderland. She is always sharing with us the fun activities conducted in school. She is looking forward to attending school every single day. Thank you for conducting the zoom sessions during the circuit breaker. This year, all the teachers had a challenging job. It's definitely not easy but I must say, all the teachers in Kinderland did a fantastic job! The children had fun attending the daily online lessons. Thank you for the mask and small gifts given too. If there were no teachers, all other professions would not have exist! You will always be the child's hero!
Dear Mr Kingston, Thank you very much for going the extra mile to produce interesting content for the children during circuit breaker. Your passion and enthusiasm as a teacher and your genuine love and care for the children inspires and can be felt by the heart. You have an amazing ability in handling the children, and Joshua has a great liking as you are such a fun and interesting teacher. Thank you for also inspiring him to pick up martial arts.
Thank you for the patience you display while teaching Bevis. Your inspirational words are like beautiful footprints that have been etched in the kid's hearts and mind forever. We see how much Bevis has grown from when he first joined as a toddler to now that he is in K1; physically, knowledge and confidence wise.

Thank you for the guidance to Bevis and the never-giving-up spirit you all (teachers) have shown and influenced on the kids.

This year has been a little more challenging with Covid 19 situation, however the spirit of an educator still shines! My family thank you so much for all your hard work and being such Wonderful Teachers! You are doing a fantastic job!
It's their (teachers') deep expertise combined with tangible love that is helping to build up Leonardo. We can see daily improvements; languages, behavior & social attitudes.
The activities in school help him to further develop his mind.

Leonardo always calls his teachers' names several times in a day during weekends, and looks forward to be back in school the coming Monday. A sign of unconditional love.

We would like to extend our gratitude also to the whole staff for their precious efforts during the health emergency that hit the country. They have done a great work to secure our beloved ones, and to keep the environment safe. A sign of professionalism and dedication that we can't forget.
I would like to commend Ms Lin and Zhang Laoshi 张老师 for relentlessly keeping up with staying in touch with the kids during the lockdown period by holding classes and thinking of ways to keep them entertained. Also, because Emily wouldn't eat much on her own and wouldn't allow anyone else to feed her, she has been very difficult during mealtimes. Both Ms Lin and Zhang Laoshi 张老师 have been very patient with her. I also noticed that Emily has become more independent lately. She has learnt tasks like washing her face and mouth, including taking off her own shoes. Thank you Teachers at Kinderland Sunshine Place.
We want to thank Teacher Corrine Tay and Fei Lan lao shi for constantly guiding our little Luke throughout. Even during the home-based learning period, they both ensured that Luke is participating actively in the e-learning. They always ensure Luke has opportunities to speak online. It was tough at the start of the e-learning for both teachers and parents, but both teachers made sure they reconfirm with us, parents, that the students had understood the lessons. They make time to call us if we need support.

Thank you for acting as parents in school for our kids. :-)
I would like to thank Ms Cristine, Fu Laoshi and Ms Zyra for their relentless effort during the HBL period. I am very impressed by their efforts to prepare and organise the worksheets and art & craft materials nicely. It was not an easy period for them and they are able to display their professionalism in teaching the children. Javier and Jonas have grown tremendously under their teaching. In addition, I would also like to thank the rest of the Marine Parade Teachers for their love and care to my children. Lastly, also to thank the Cook aunty for providing such nutrition and tasty food. Both my children love her cooking.
Dayna has been in the capable hands of the staff at Kinderland Hougang since 5 months old, starting with full day Infant-care. Her transition to full day childcare in PN1 class this year was done under the caring and thoughtful supervision of both her Infant-carers and PN1-teachers. Many thanks to Ms. Maureen and Chen Laoshi for their tireless efforts during Dayna's Infant-care days, giving me and my husband absolute peace of mind to leave Dayna in their care. And much appreciation for Ms. Mei Xian and Liu Laoshi for continuing the same care and support for Dayna's development after moving up to PN1.
Centre Location
No.52 street 440, Toul Tom Poung 1,
Khan Charmkamorn, Phnom Penh, Cambodia
Register your information to book an appointment for a centre tour and learn more about our programmes, campus and professional team.
Kinderland graduates are entitled to priority placements into:
ISS International Academy (ISS), one of the first schools in Phnom Penh, Cambodia that offers a blended curriculum based on both the Singapore Curriculum and the International Primary Curriculum (IPC) or
The Grange Institution, an international primary school in Singapore that provides a multi-disciplinary approach that develops important personal attributes and international-mindedness through the Cambridge and International Primary Curriculum.
By submitting this enquiry form, you consent to Kinderland and any organization under the Crestar Education Group collecting, using and/or processing your personal data for the purposes stated in our Privacy Policy which includes responding to your enquiries and sending you marketing messages via phone, email, SMS and direct mailers. If you wish to withdraw your consent or amend your data in our records, please email our Data Protection Officer at [email protected].